Official Chelyabinsk Trams Map
2018
Download PDF
The new map is a "work on mistakes". When developing the new version, we relied on the results of testing the first version.
Simpler is better
The new map's graphics are simpler, more memorable.
There are no extra bus lines on the new scheme. Thanks to that we managed to make the scheme cleaner and simpler. Its shape is more memorable. There are no unnecessary bends.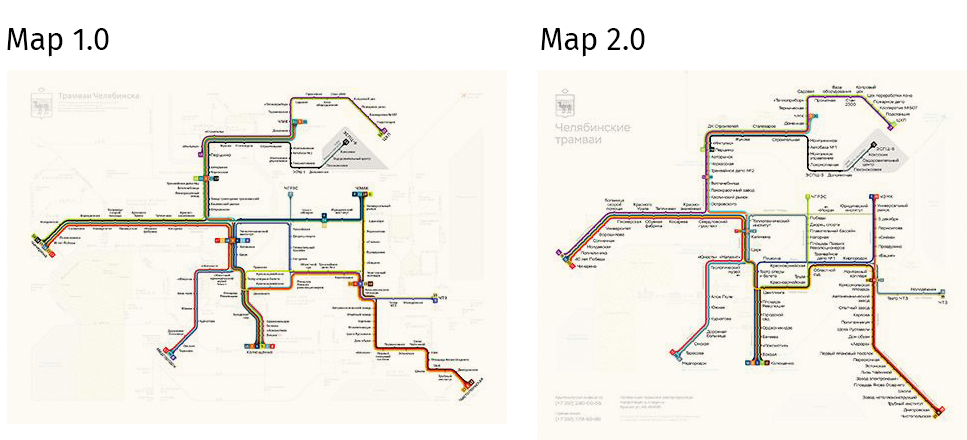 There were two problems with stops in the first version. The first was that the names were located unevenly and on different sides of the lines. The second was that the end stops were dropping out of the general list, and some people didn't notice them.
The new version solved both problems. The stops are evenly placed on one side of the lines and the end names are part of the overall list.

Bigger font
By doing away with extra lines it also turned out to increase the font significantly, despite the reduction of the format.
Landmarks
The map shows landmarks that can be reached by tram.
Results
Lev Vladov (Chelyabinsk's Urbanist) helped us with negotiations with the administration and placing the map in the trams. Lev and the first printed map: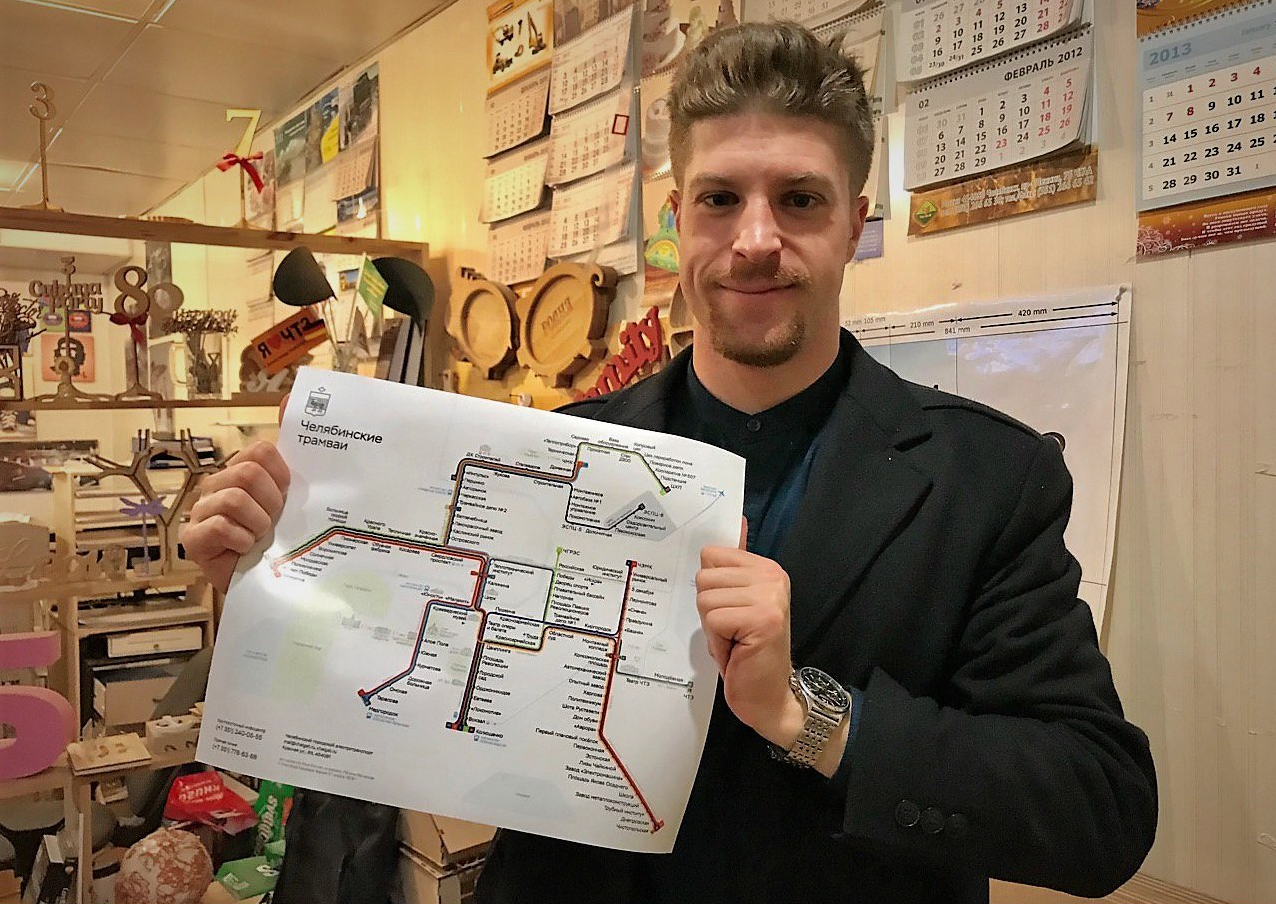 Now the map is posted in all trams in Chelyabinsk.
Team
Art-director Ilya Birman
Designers Polina Lesnikova and Alexander Karavaev
---