Creating Student's Contracts Online
Overview
Action has 20 sales offices in different Russian cities. Every fortnight, each sales office receives a group of people who want to work in sales. Before putting them in sales, they undergo a month of training. On the first day of training, each trainee signs a formal contract with Action and only then does the training begin.
Problems
There are about 10-15 students in each group. It takes about 40 minutes to complete each contract. It takes at least 6 hours to prepare all the contracts.
All this work is done by a trainer instead of training students.
Goals
Reduce time and simplify intake process for students.
Relieve the trainer of unnecessary work.
Solution
On the first day of training, the trainer displays on the interactive whiteboard a QR code with a link to the Action intranet. This network has no internet connection and ensures that private data is fully secure. From the link students open the app.
In the app, students fill in the required details — full name, date of birth, contact details, bank details.
Students must then take a picture in front of the office where the training takes place. This is proof that the student is actually in the office and no fake contracts are being filled out.
Students should then take photographs of all the documents required for the contract. This is also to confirm that all the information is correct.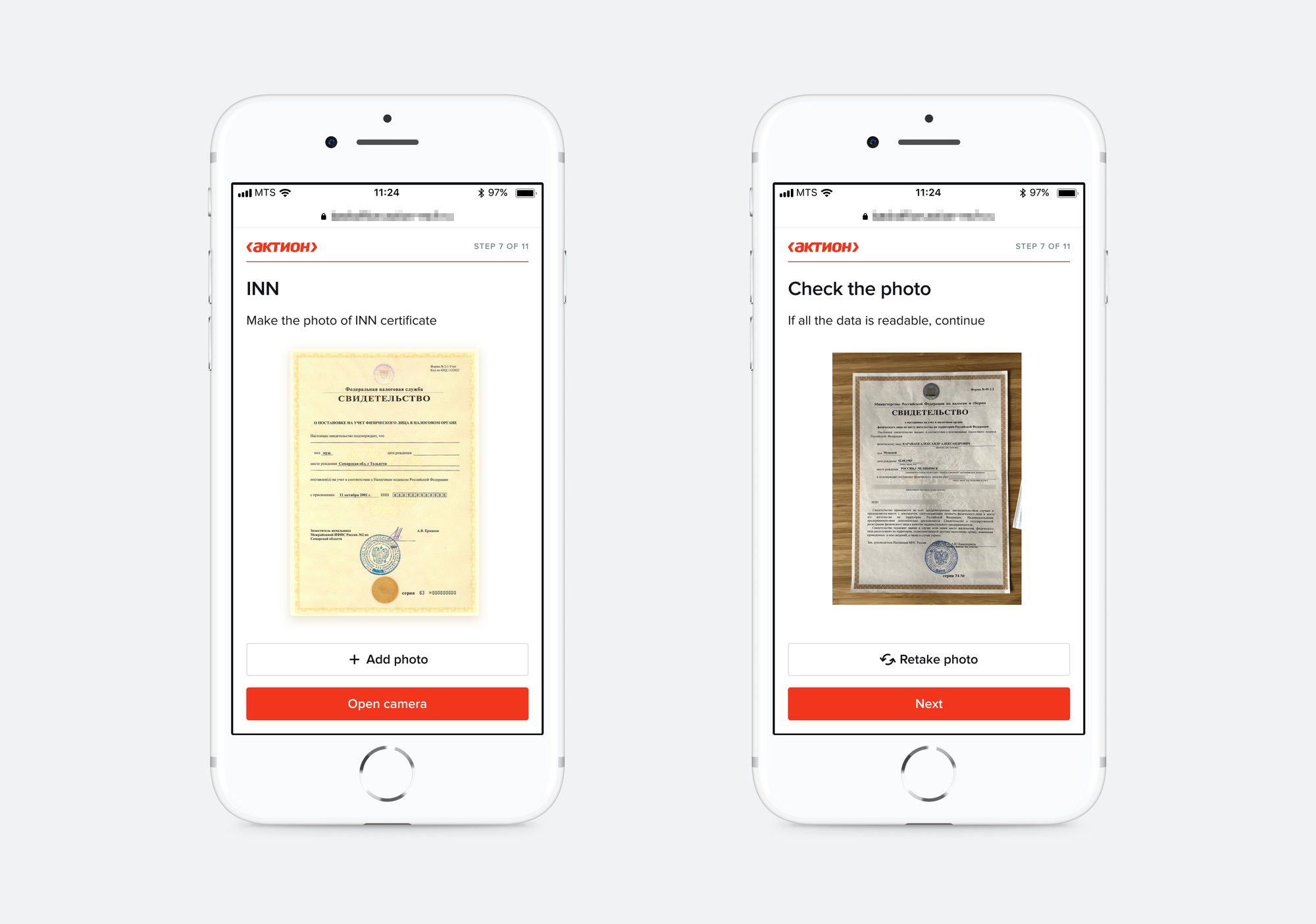 The last step is to check the data you have entered. Once the student is sure that all the data are filled in correctly, he or she creates an agreement.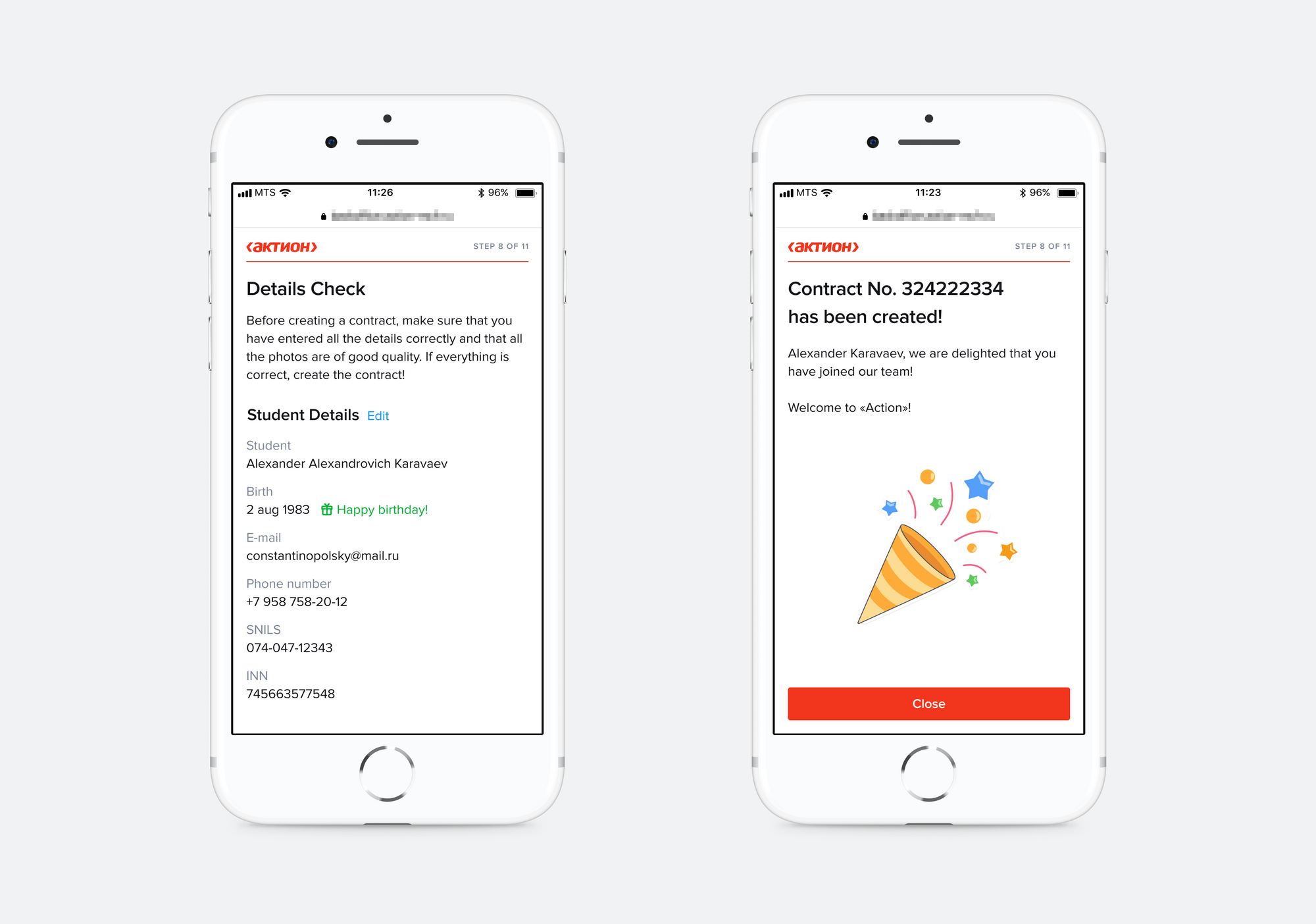 Once completed, students receive the completed contracts and sign them. After this, the training begins.
Results
After implementing the app, the total preparation time for all contracts has been reduced from 6 hours to 50 minutes.
The trainer spends all his time teaching the students.
---